Full Time
Salary Range: $6580.00 - $7230.00 per month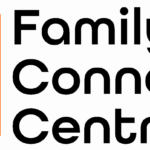 Website ARC Programs
arc programs is currently accepting applications for Behaviour Analysts to join the Family Connection Centre team.
Behaviour Analysts will work with children who are under the age of 6, and who are diagnosed with, or have clinical indicators of Autism, neurodiversity, developmental delays, or other complex support needs, to provide Early Intensive Behaviour Intervention (EIBI) to address the child's challenging behaviours and areas of skill deficits.
Hours / Schedule >
Full-Time, Permanent
Averaging 37.5-hours per-week
Responsibilities >
Using an outreach, community-based, family-centered service delivery approach, Behaviour Analysts will:
Conduct a Comprehensive Functional Behaviour Assessment to assess specific behavioural challenges and skill deficits.
Create programming specific to each child and utilize data collection to measure progress and targets.
Work with children and their parents to create a Positive Behaviour Support Plan (PBSP) to build requisite Activities of Daily Living and social skills.
Provide training and support to Behaviour Interventionists and parents / caregivers in the effective implementation of their child's PSP.
Provide a range of support, training, and consultation to improve the child's development and functioning in activities of daily living areas such as toilet training, language and communication, sleep health, social skills, school, domestic skills and community / leisure / recreational engagement and mental health.
Refine and update PBSP's as necessary based on feedback and review of data collection.
Collaborate with Keyworkers, Behaviour Interventionists, Child and Youth Care Workers and other FCC service providers and community to partners to provide comprehensive goal-focused interventions.
Implement and maintain required case management and clinical records.
Other responsibilities include:
Building relationships and connections within the community to improve service integration.
Appling culturally safe and agile, trauma informed, relational and person / family-centered modalities.
Qualifications >
A Master's in Applied Behaviour Analysis or an MEd in Special Education with a BCBA Certification with experience is preferred.
A Bachelor's in Applied Behaviour Analysis with or without a BCaBA and relevant experience.
Candidates must possess a valid Driver's License, and a sound personal vehicle to provide outreach support, and transportation for families when required.
Successful applicants will be subject to a screening process, including a criminal record search, to confirm suitability for the position.
Other Skills and Attributes:
Knowledge and demonstrated understanding of strengths-based family systems and attachment-based support.
Well-versed in child development, developmental delays, neurodiversity, ASD, FASD and complex support needs.
Demonstrated competencies in behaviour analytic assessment and intervention.
Familiar with IHCAN assessments, and recommended interventions.
Ability to establish trusting relationships with children, youth, and families.
Experience working as a part of a multi-disciplinary team.
Wage / Benefits >
$6580.00 – $7230.00 per month, based on relevant experience and education.
Upon successful completion of a probationary period, full-time employees (minimum 20-hrs per week) are eligible for a full benefit package (including dental plan, vision coverage, life insurance, extended medical coverage, long-term disability plan, and RRSP contributions).
New full-time employees are eligible for 3-weeks paid vacation to start, as well as paid sick days as described in agency policy.
Why choose ARC Programs as your employer?
ARC Programs is an equal-opportunity employer. We promote the diversity of our staff teams and requires all employees to demonstrate cultural agility and safety to the diversity of all populations we serve.
For more information about the Family Connection Centre, visit the following link: https://www2.gov.bc.ca/gov/content/health/managing-your-health/child-behaviour-development/support-needs/family-connections-centres
Apply
James O'Brien, HR Specialist
jobrien@arcprograms.com
Please be aware that only shortlisted applicants will be contacted.