Full Time
Qualifications: BCBA, registered and in good standing with BACB
Salary Range: 45.00 - 55.00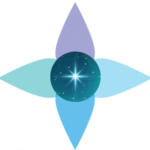 Website Northern Star Behaviour Services Ltd..
A Guiding Light For Families
Northern Star Behaviour Services is a consulting agency of excellence founded by a Board Certified Behavior Analyst (BCBA), which serves families impacted by autism and other developmental disabilities. Through the power of education, knowledge, and innovation we seek to make parents the best advocate for their child, while supporting with data-driven, evidenced-based interventions and strategies that make a meaningful difference for family life.
At Northern Star, our contractors remain a top priority receiving competitive pay, opportunities to further your education/skillset, and a welcoming corporate culture which emphasizes respect.
Job description
Board Certified Behaviour Analyst (BCBA) – Edmonton and Greater Area (Rural Northern Alberta included via virtual services)
Hours of Work: Full time contract opportunity to work : Mondays – Fridays (9:00 AM – 5:00 PM), 1 – 2 evenings/week
Rate: $45.00 – $55.00/hour (determined based on experience)
Contract: January 1, 2023 – December 31, 2023 with room for extension
Responsibilities:
Develop, monitor, and supervise a treatment plan and behaviour support plan for each individual, breaking down larger goals into phases of acquisition and create interventions for reduction in challenging behavior.
Collaborate with the individual, family, and interdisciplinary team  to create person-centered support plans.
Conduct functional behaviour assessments and functional analyses as appropriate
Facilitate team meetings with the clinic director and work collaboratively with caregivers and other professionals
Supervise and mentor stakeholder staff involved in child's care
Setup electronic/hard copy data collection systems, graph and analyze data for the purposes of decision making and funder requirements
Model professional & compassionate care with a focus on least restrictive and positive behaviour supports to empower choice and freedom
Coach external stakeholders (parents, respite providers etc.) to provide excellent care in line with the Behaviour Support Plan
Deliver ongoing training and feedback to front-line staff when assigned
Uphold Northern Star Behaviour Services Ltd. Policies and Procedures
Attend training sessions, workshops, online courses, etc.
Meet billable hour targets regarding FSCD contract hours
Maintain designation and stay current on best-practice and ethics
WCB Coverage and valid proof of liabilityinsurance
Current proof of First Aid & CPR Training
Here's a look at our rewards:
Competitive compensation
Self-control of work schedule
Thorough, supportive on-boarding program, peer-to-peer support, mentorship and ongoing learning and development to continuously advance your knowledge and skills
Skills & Qualifications:
Passion for seeing others reach their potential
Strong interpersonal, communication, and leadership skills
Positive attitude, organized, and passion for learning
Experience working with an interdisciplinary team
Possess a strong knowledge in the principles of Applied Behaviour Analysis, the fundamental elements of behaviour change, and ethical professional practice with children and teens
Master's degree in Applied Behaviour Analysis or related field * Credentialed as a BCBA®
At least two years of experience with children and teenagers diagnosed with autism or other developmental disabilities with severe problem behaviour
Experience with using assessment tools is an asset
Experience with conducting functional analyses and functional behaviour assessments
Have a valid driver's license and access to a reliable vehicle
Current Clear Vulnerable Security Sector Police Check
Have access to a laptop, and quality internet to support virtual visits (e.g., Zoom)
About Northern Star Behaviour Services Ltd.
Northern Star Behaviour Services Ltd. began as a contracting agency with a passion to return power back to families. Through the use of knowledge and research, we empower parents to learn, understand, and be the best advocate for their child's needs.
Northern Star Behaviour Services Ltd. is passionate about caring for its contractors and recognizes that healthy workers equal happy families who are better served. You will enjoy a flexible schedule designed with billable targets each month and enjoy your independence with a trusting and healthy work culture.
Join Northern Star and become A Guiding Light for Families.
Job Types: Full-time, Contract
Salary: $45.00-$55.00 per hour
Benefits:
Work from home during indirect hours
Schedule:
Monday to Friday
No weekends
Education:
Master's Degree (required)
Experience:
in home/community based setting: 2 years (preferred)